Fat is an important part of the body's proportion. Too much fat will lead to the appearance of obesity. At the same time, fat is a part of energy storage, and its daily consumption is also very small.
If you compare a pound of cotton with a pound of iron, a pound of fat is fluffy and soft cotton, and muscle is a dense iron mass. This is why many fitness enthusiasts or sports athletes may not weigh less than obese people, but they are in better shape.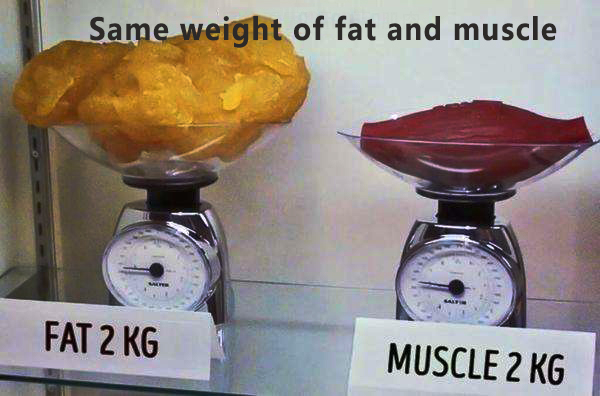 If you want a toned body, then reducing the body fat content (and body fat percentage) is very important. The body fat rate of normal men should be 12% to 20%, and that of women is 17% to 25%. If you want to see clear muscle lines, you must keep your body fat percentage below 14% for men and 19% for women.
So, how can I know my body fat percentage? In addition to passing the test of professional equipment, the better way is to compare it with pictures.
The editor found a comparison chart of body fat rate on hi sports, please refer to it.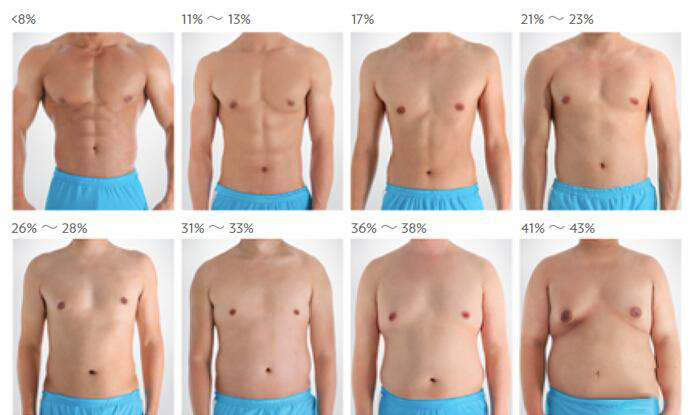 After talking about body fat percentage, let's talk about fitness. For people with a body fat percentage of more than 30% for men and 35% for women, it is not suitable for running to reduce fat, because high-intensity or high-intensity exercise under heavy weight will greatly increase the burden on the body. You must know the human body In order to bear its own overload of fat, it is still "exacerbating the situation", and the body may strike every minute.
For obese people whose goal is to lose fat, the best item is swimming, followed by high-intensity intermittent exercises such as HIIT. If it is a sub-healthy person, aerobic exercise is the best adjustment method. For those who want to build muscles, strength training is indispensable.